Verbs🧗‍♂️🤸‍♂️ For Kids🧒 - English Grammar For Kids.
What🤔 are Verbs🤸‍♂️?
Action Verbs🤸‍♂️ are words that express physical🤼‍♂️ or mental 🧠actions.
It is expressing🗣️ an action or something that a person🧍, animal🦊, or thing ⚽can do.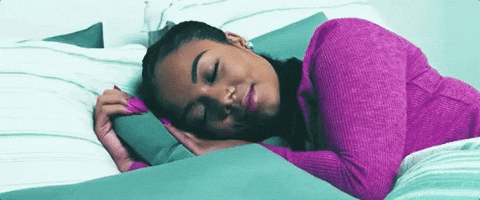 Verbs are a very‼️ important‼️ part of sentences. A sentence cannot ❌ work without😕 an action verb.
Let's practise:
Let's practise some more by watching this 🎥 video!
When using action verbs, the sentence structure will be Subject + Action Verb + Object.
Andy is kicking 🦵🏼the ball ⚽.
The action verb is kicking.
The dog🐕 barks.
The action verb is barks.
The action verb is eating.
How 🤷‍♀️can we practise our verbs at 🏘️home?
One1️⃣ person is going to be 'Simon'💂‍♂️. This person should stand in front of the rest of the group. Simon 💂‍♂️will tell🗣️ the rest of the group what to☝️ do, and they have to follow the instructions. However, there's a trick to this. The players should only do what Simon says when the instruction starts with💂‍♂️🗣️"Simon says…", on the contrary, they have to stay 🗽still. If a player follows an instruction that didn't start that way, then he or she loses the game.
A fun activity to play with the whole 👪family! Grab your favourite 📗book or short📖 story and turn it into some acting 🎭time. To do this, you will need to read📖 the story and reenact 🎭the different parts of the story that📖 contain action verbs. For example, if the character in the story 🚶‍♀️walks, then you and your family should 🔃mimic that.
3. Fun races: 🏃‍♂️🏃‍♂️🏃‍♂️🏃‍♂️
All you have to do is to set the rules ✅for the race. In this case, since you'll be practising verbs, you can establish different stages for the race. For example, the first part will be to 🦘hop 🔟ten times, then, the second part will be to 🤾jump on a circle 🔵ten 🔟times, and so on. Like this, you can keep adding ➕stages to your race depending on the action you want to practise that day and the person who🔚 finishes first 🏆wins.
Watch👀 this video🎥 to learn more about action verbs!
For more videos, visit our YouTube!
Download ⬇️ our free resource to keep practising your verbs!
Grammar Resource - Verb Builder
.pdf
Download PDF • 7.61MB